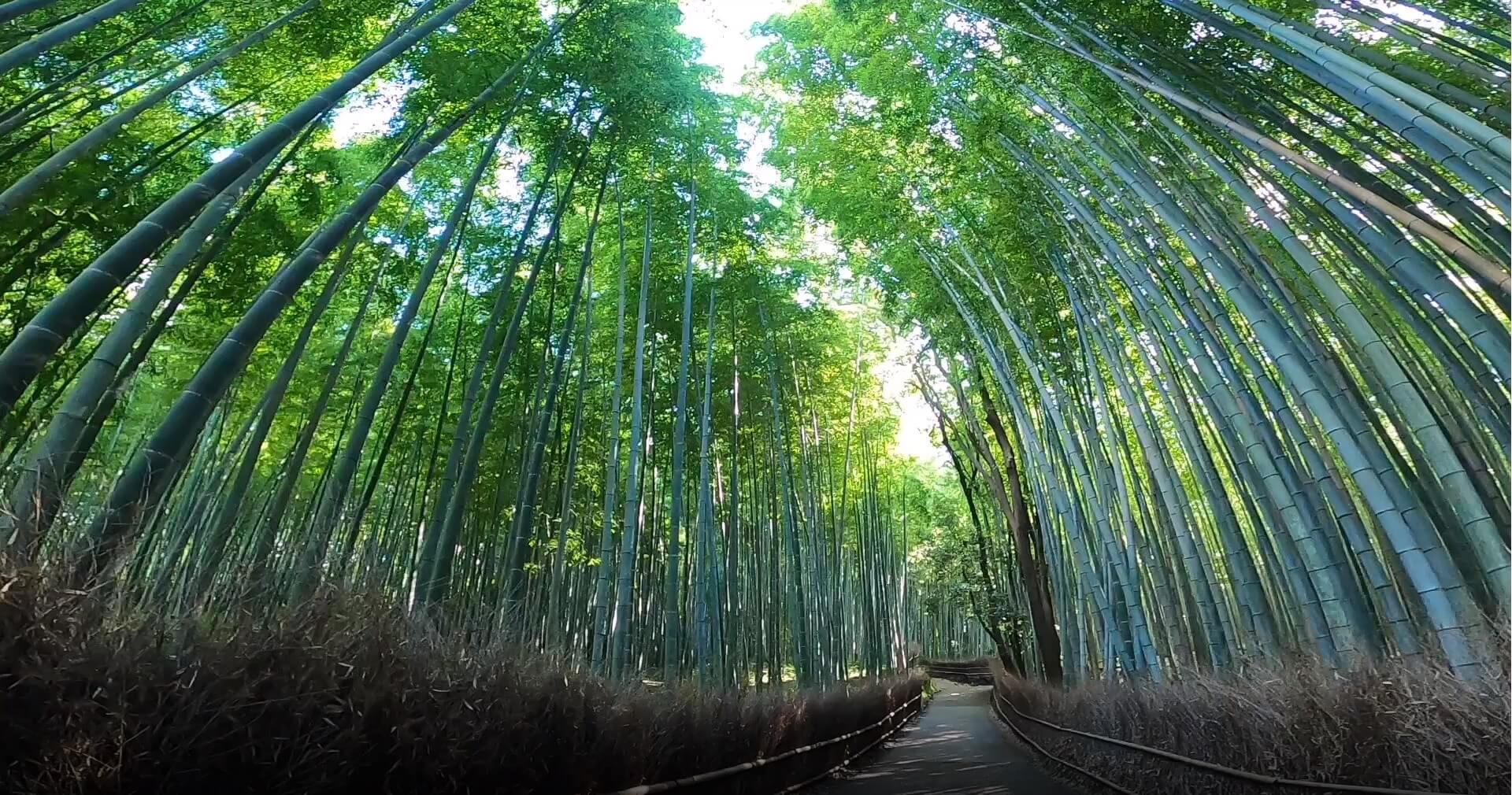 Visit to two historic flea markets, Kobo-san and Tenjin-san
110
110 people viewed this event.
The ancient city of Kyoto has a bounty of quality antiques and second-hand items handed down for generations, some of which are from centuries ago. The tour will visit two representative  historic flea markets, regularly held on the 21st and 25th of each month.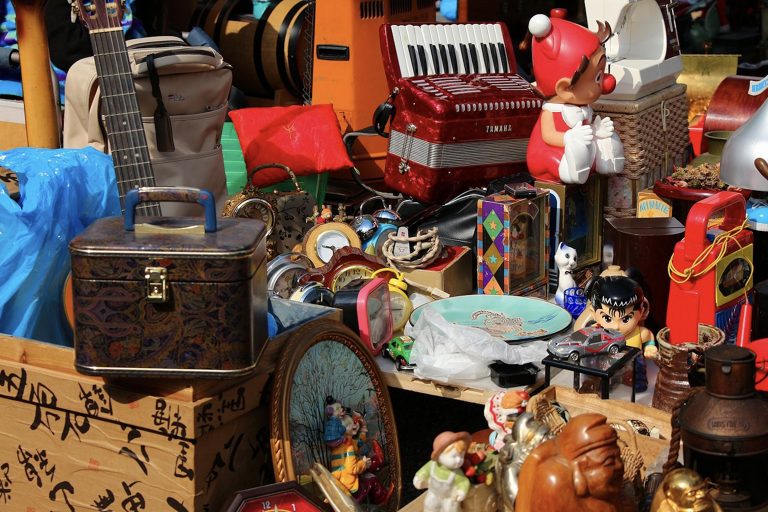 Highlights
We customarily have days called the en-nichi day, when festivals or street stalls are open in commemoration of historic figures of Buddhism or Shintoism. On the 21st and 25th of every month, such events are held at Toji Temple and Kitano-temmangu Shrine respectively. On each day, various kinds of antiques and second-hand items, such as kimono, ancient coins from centuries ago, abacuses, bottle openers, old records and jackets, etc. can be found. The guide will tell you about the historic background of each flea market and about the unique items of which you cannot imagine their use.
Details
Date
Kobo-san: October 21st, November 21st, December 21st
Tenjin-san: October 25th, November 25th, December 25th
Time
Tour: 10:00-12:00 (Reception:9:50)
Fee
2,000 yen with prior reservation and payment
Free for 12 years old and younger when accompanied by adult
Meeting location
Kobo-san: in front of Nandaimon Gate
Tenjin-san: in front of Ichino Torii Gate
Remarks
No insurance for accidents or injury during the tour
Kobo-san: in front of Nandaimon Gate
Tenjin-san: in front of Ichino Torii Gate
Other tours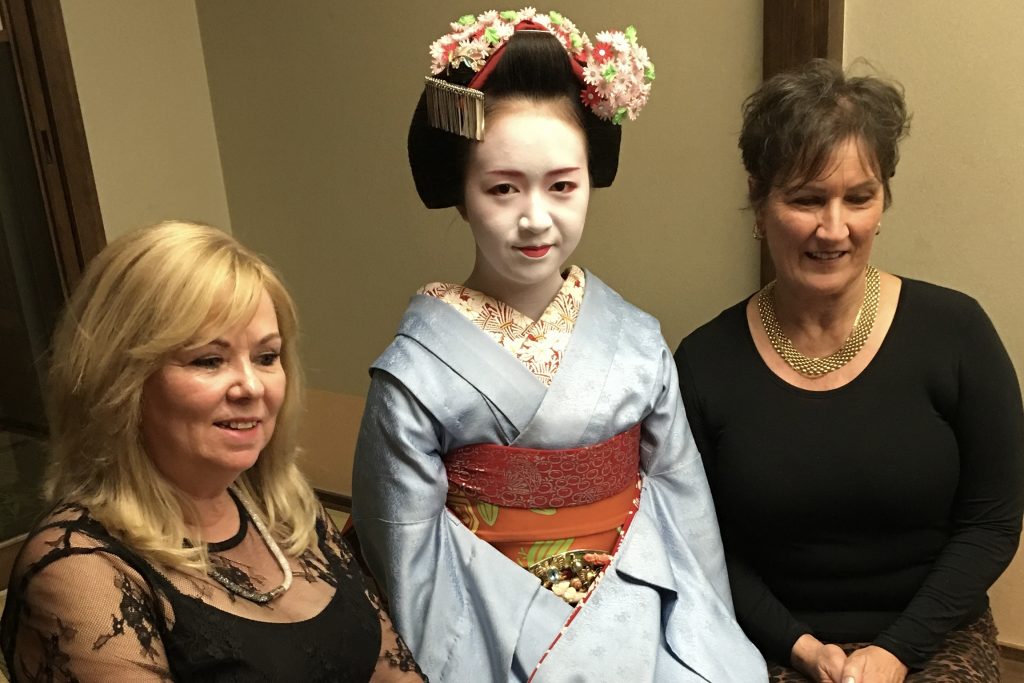 Half Kaiseki Dinner course with one Maiko at Japanese restaurant with partition: The minimum, yet still truly private and authentic, dinner arrangemen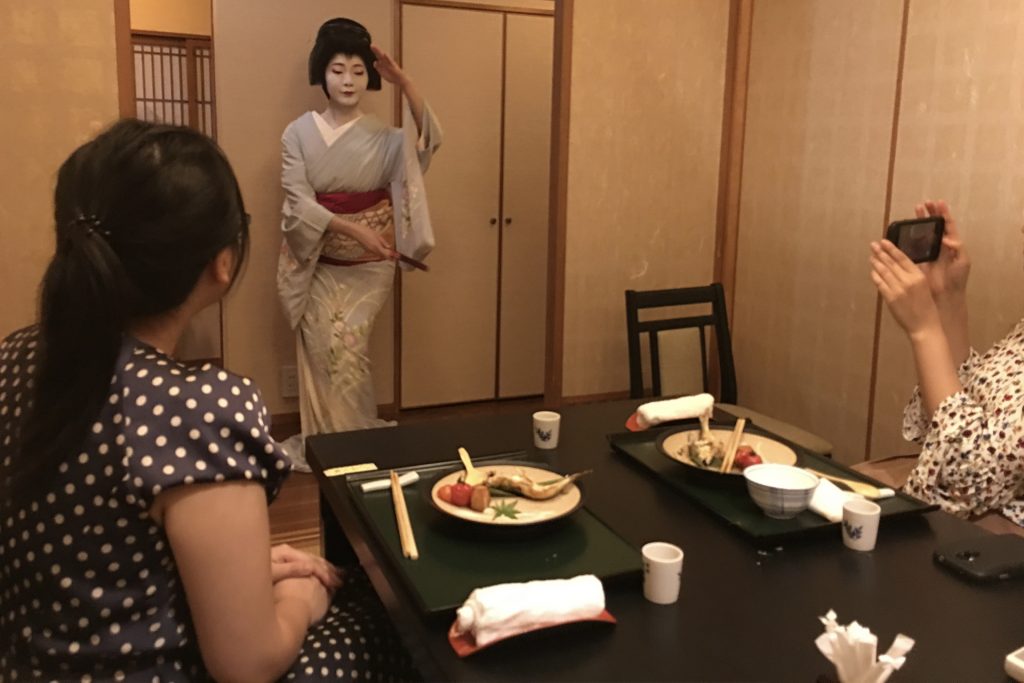 Full Kaiseki Dinner course with one Maiko at Japanese restaurant's private room: Private and authentic, dinner arrangement with a privately arranged m