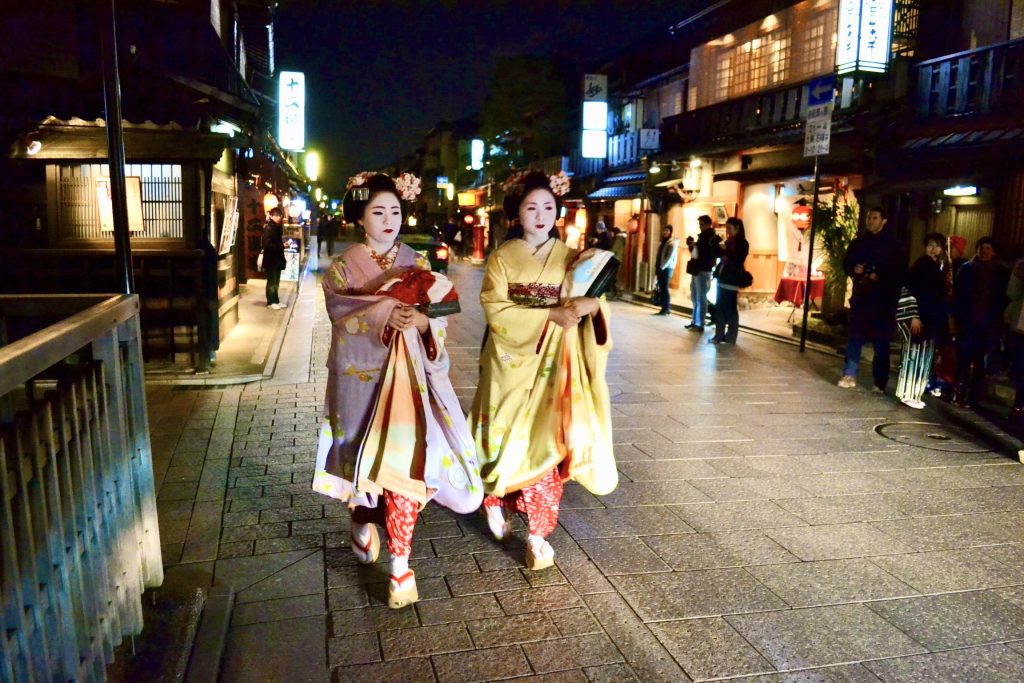 Night-time Exploration in Gion, the Geisha district - is world famous and one of the most popular walking tours in Japan with more than 7,000 guests a year.
1.Cancellation policy
In case of cancellation, the following cancellation fees would be applied respectively:
| | | | | |
| --- | --- | --- | --- | --- |
| Before | 3 days | 2 days | 1 day | no show |
| Fee | 0 % | 50 % | 100 % | 100 % |
Amendment of the event's schedule is also regarded as the total cancellation of the original booking.
2. Insurance policy
WaRaiDo plans and conducts our tours putting the top priority on safe travel. However, self discretion is advised in separately applying for the travel insurance or similar coverage. Otherwise, in case of any kind of accidents, illness, injury or death during the tour, company service does not cover these kinds of responsibility.
3. Tour course change
Due to the sudden change in weather conditions or inevitable accidents, we might change the tour course or the method of transportation without prior notice. Even if in such the cases of our sudden change, there are no refunds of any part of the tour fee.
4. Privacy Policies
Personal information provided in the tour application forms is used only for tour arrangements and booking.
5. Others
Aside from the booked tour, your extra requests for our guides may require additional payments. Also, any negotiations for discount with our guides on the spot are not allowed.