Kyo-machiya, the Kyoto-style townhouse
This is the virtual tour option, which is conducted simultaneously with the "real tour" involving other participants. You are advised just to install the Zoom video conferencing application and wait for the tour conduction date and time. Shortly before the tour begins, you will receive the password to join the live streaming of the real tour, and you can enjoy a truly realistic and interactive tour experience with your friends or family at home.
The word "telework" has recently become popular among Japanese people with the onset of the COVID-19 world. However, such a way of life used to be, in effect, already common here in Kyoto. Kyo-machiya was designed for the residents to run business at their own home, and its layout is uniquely complex to fit such a lifestyle. Machiya, or "townhouse" can be observed even today in Kyoto where people love Japanese tradition and many of them still keep the same customs. This tour tells you about the historic background and the unusual functional aspects of such a townhouse by arranging actual visits to remaining Kyo-machiya.
| | |
| --- | --- |
| Date | October 15th, November 19th, December 17th |
| Time | Tour: 14:00-15:40 (Reception:13:45) based on Japan Standard Time |
| Fee | 2,000 yen |
| Meeting location | About 15 minutes before the tour begins, you will receive the password to join the live streaming of the real tour. |
| Remarks | You are advised to pre-install the Zoom application well in advance of the tour date. |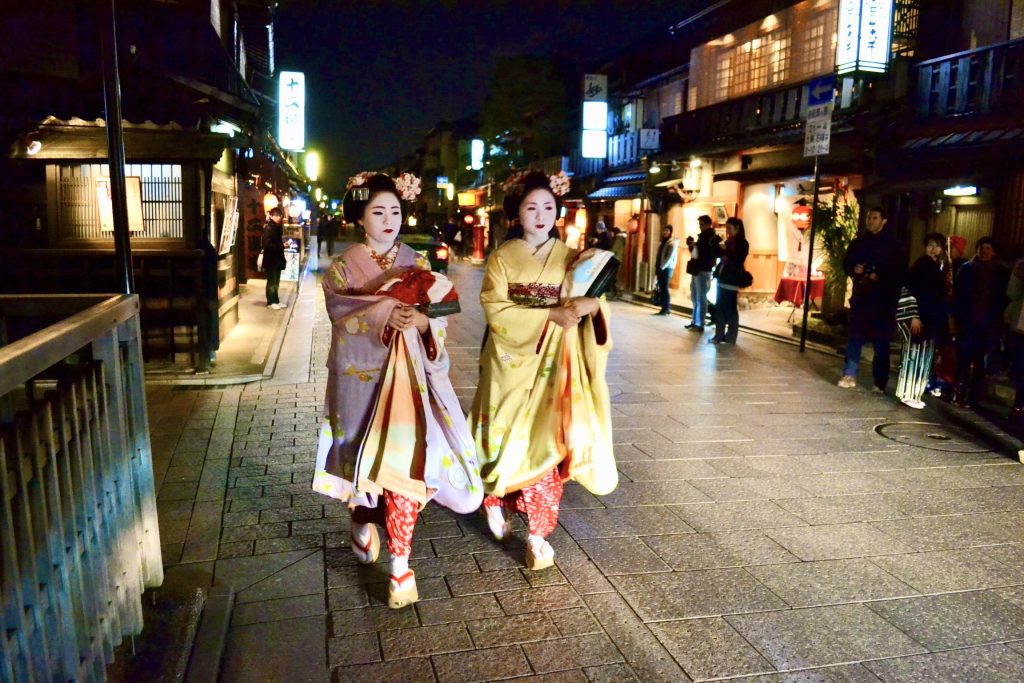 Virtual tour version of the Night-time Exploration in Gion, the Geisha district - is world famous and one of the most popular walking tours in Japan w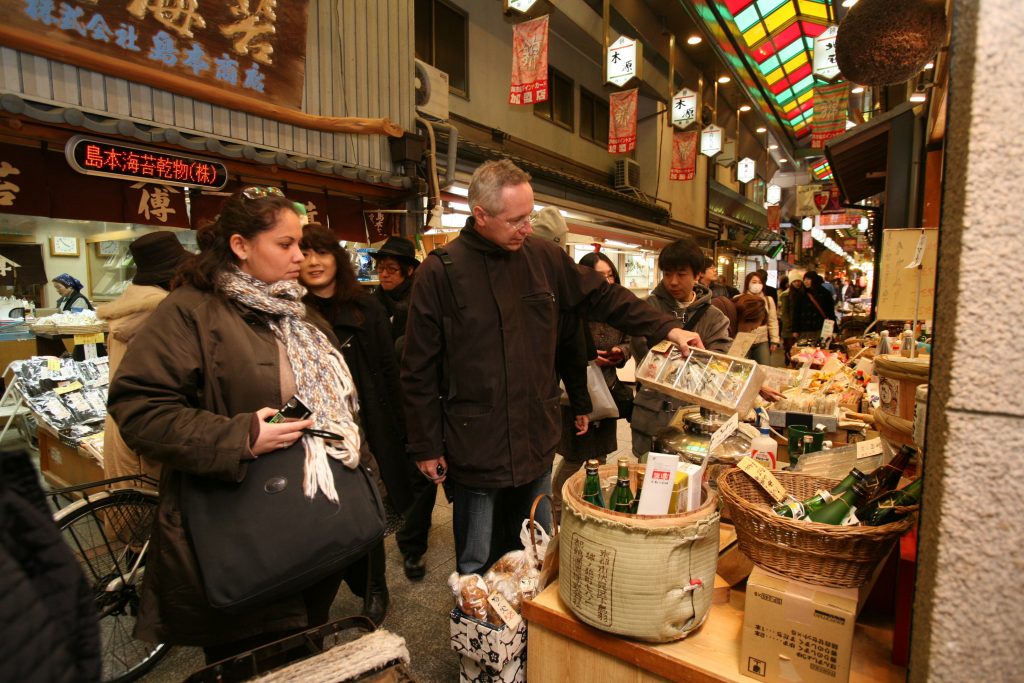 Nishiki Market, a 400-meter long arcade lined with 130 grocery shops and stores, is now a world famous destination for tourists. Virtual tour version